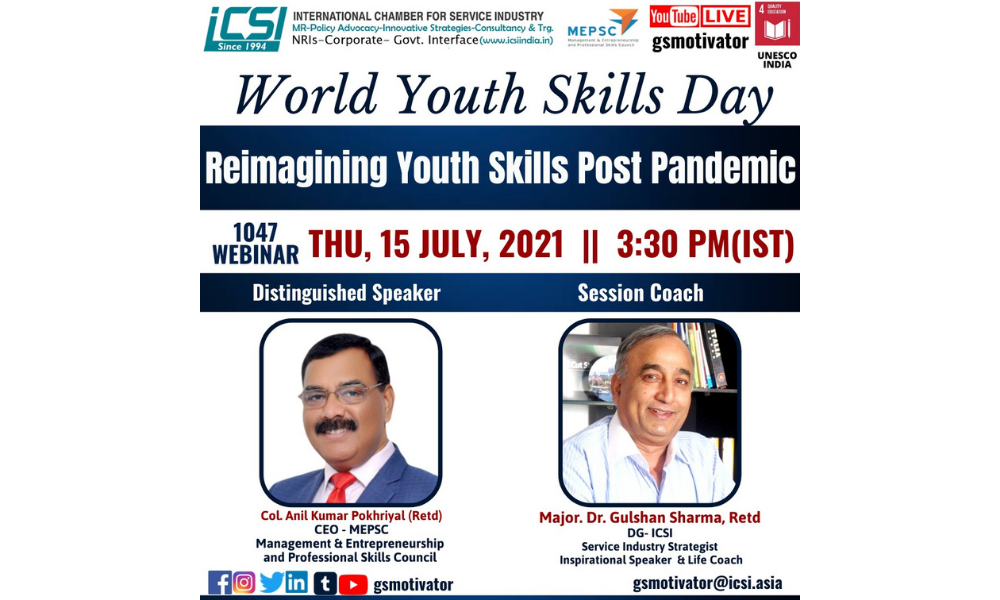 CEO-MEPSC at ICSI Webinar | July 2021
This World Youth Skills Day, International Chamber for Service Industry (ICSI) organized a webinar on Reimagining Youth Skills Post Pandemic. Col. Anil Kumar Pokriyal, CEO-MEPSC attended this session as one of the guest speakers.
He stressed on adoption of new technology for capacity building in TVETs and Academic Institutions as the first step towards building synergies to achieve sustainable development goals post-pandemic.