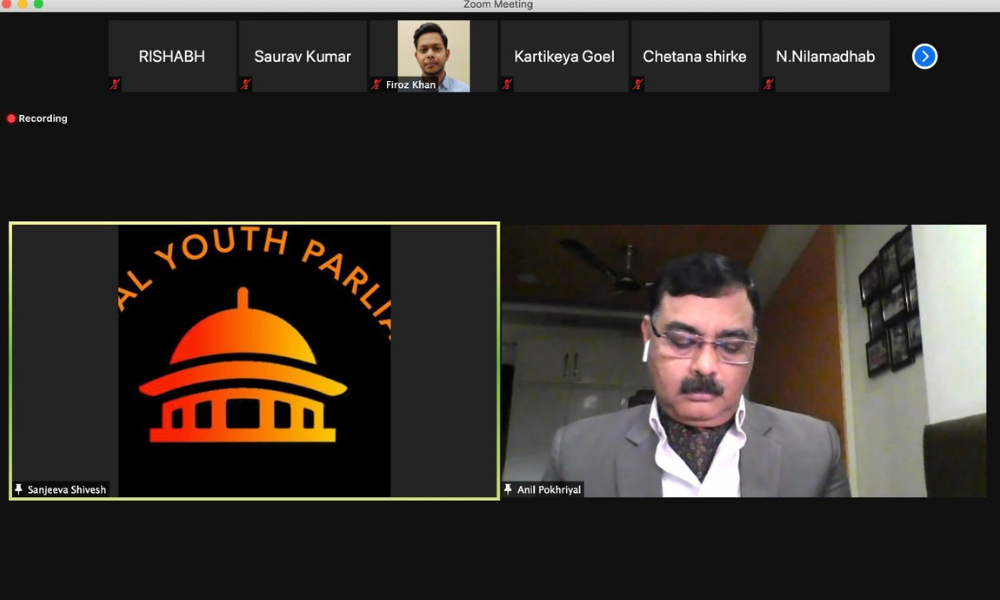 CEO-MEPSC at the National Youth Parliament Budget Expert Session | Jan 2021
The National Youth Parliament Organization (NYPO) organised a Youth Parliament on 7th – 8th Jan 2021 to discuss Budget for India for FY 21-22.
In view of the same, a pre-budget session kicked off on 6th Jan 2021 in which experts from various sectors came along to share their thoughts and experiences. This session became more valuable for team MEPSC when Col. Anil Kumar Pokhriyal, CEO-MEPSC was invited there to share a dialogue as a panelist with the youth where he discussed India's Skilling Challenges and Opportunities and its Education System.