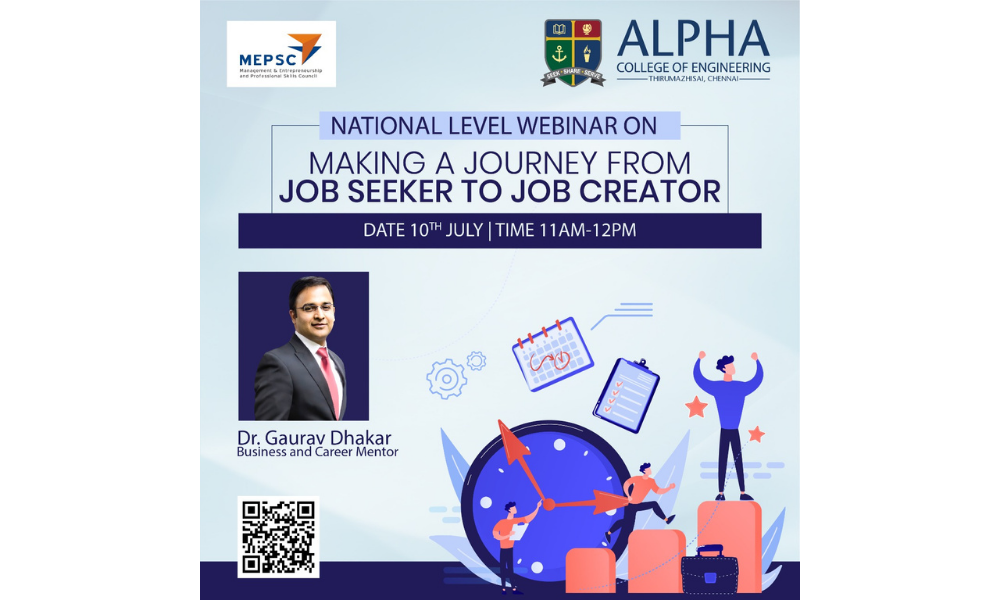 Webinar on Entrepreneurship | July 2021
MEPSC in association with Alpha College of Engineering organized the third webinar under the series, Azadi ka Amrut Mahotsav-India@75 on 10th July 2021. This session emphasized the topic of "Making a Journey from Job Seeker to Job Creator".
This session was helmed by Dr. Gaurav Dhakar, a business and career mentor. He shared the important elements of Entrepreneurship and various stages of an Online Business with the attendees.