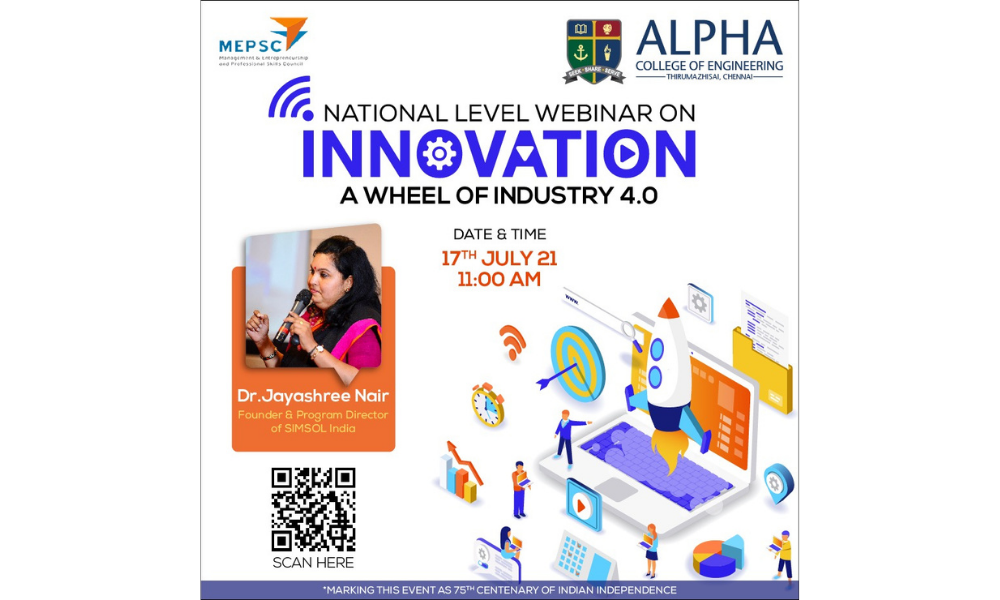 Webinar on Innovation- A wheel of Industry 4.0 | July 2021
MEPSC in association with Alpha College of Engineering organized the fourth webinar under the series, Azadi ka Amrut Mahotsav-India@75 on 17th July 2021. This session emphasized the topic of "Innovation – A wheel of Industry 4.0".
This session was graced by Dr. Jayashree Nair, Founder and Program Director-SIMSOL, as the keynote speaker. She briefly explained to the youth about the characteristics of an Innovator and shared many leading examples of the youngpreneurs who changed the Industry with their innovative ideas.