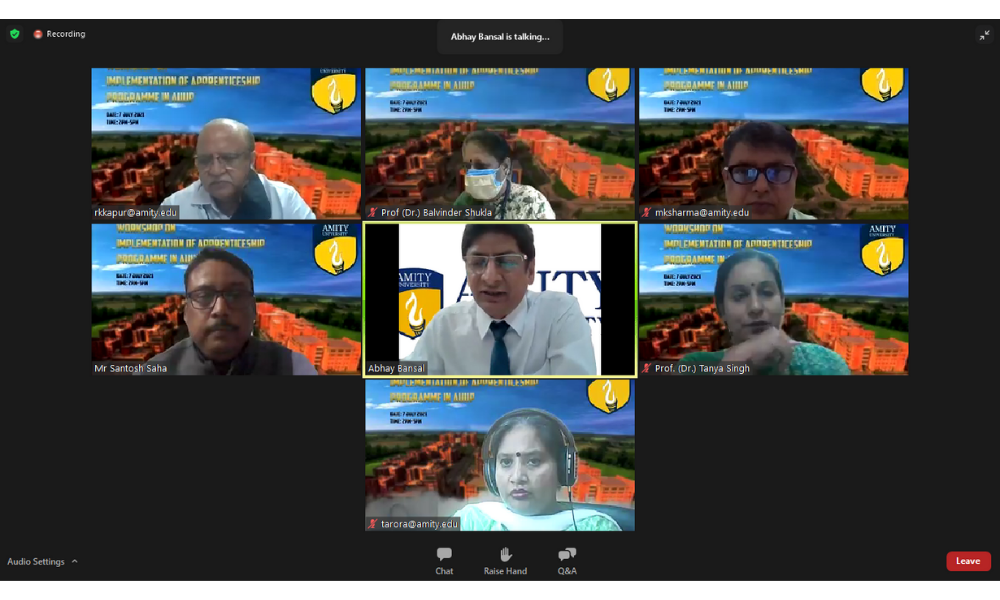 Workshop on Implementation of Apprenticeship Programme in AUUP | July 2021
Amity University, Uttar Pradesh organised a conference on 7th July 2021 to get more insights on the Apprenticeship/Internship embedded Three Year UG Degree Programme introduced by UGC in 2019. For this special event, Mr. Santosh Saha- Head of Business Development, MEPSC was invited as a Keynote Speaker to address this crucial topic.
Mr. Saha explained the nuances of this Program to the faculty and the final year students in detail.