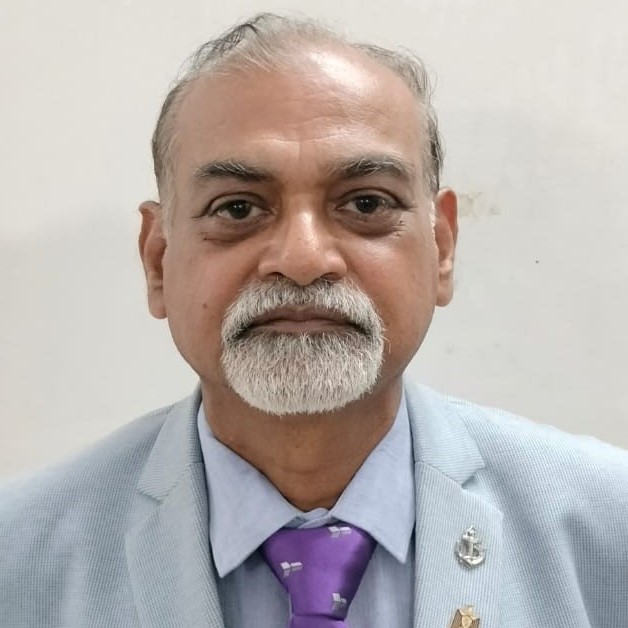 Member, MEPSC
Vice President, Tenon Group of Companies
Captain Anil Kumar is a thorough professional who has acquired vast experience in the field of security and management in his 40 years of working in the field.
Captain Anil is working as Vice President, Training, Quality Assurance & Sourcing with Tenon Group of Companies. He has been working in the private security industry for last 9 years. He has spent these 9 years completely with Peregrine Guarding Pvt. Ltd. a security arm of Tenon Group of companies.  He has served with Indian Navy for long & glorious 31 years. The last 40 years of working has given him rich and quality experience in dealing with security management, training & development, human resource management and general administration. He has acquired skills in designing and conducting customized training programs towards optimising knowledge and increasing operational efficiencies of the security personnel / organizations. He has been driving force behind participation of the group in various governmental / non-governmental skill related training & projects.
He Possess excellent leadership, analytical planning and people management skills. He has been driving force towards implementation of innovative and modern ways of PSARA and Soft Skill training for the Tenon Group. He has been awarded "Leadership Award" by the Tenon Group for his excellence work towards improvement / implementation of technologies in imparting training. He is Msc. with specialization in "Microwave Electronics" from Rajasthan University & the Msc. in Defence Studies from Chennai University. He also holds Master's Degree in Business Administration (Human Resource). He has done numerous professional courses while in service , like Certificate course in computer software, Electronic Data Processing Course , Direct Trainer Skills Course from Institute of Secretariat Training and Management JNU, Certificate Course (Networking Administration) from ERNET, Interviewing Officer Course from Defence Institute of Psychological Researcher (DIPR), Delhi. He has also undergone Advance Oceanography Course at IIT Delhi and was involved in underwater research and "SONAR" Range Predictions. He worked as Officer -in -Charge, Ocean Forecasting Cell under Southern Command.
He has served on-board both the erstwhile aircraft carriers, INS Vikrant and INS Virat of Indian Navy. He has been awarded commendation by the Vice Chief of Naval Staff for professional competency and dedication. He has served as Office In-Charge of Naval Training Institution under Southern Naval Command. He has worked as Joint Director, Manpower Planning and Recruitment at Navy headquarters. He has worked as Deputy President at Naval SSB, Bangalore and Office In-Charge of Naval Selection Board, Coimbatore. During these tenures, he has taken 2000 interviews against 23 different entries of Naval & Army.
Keen sportsman, he has played tennis, badminton and golf at unit level.