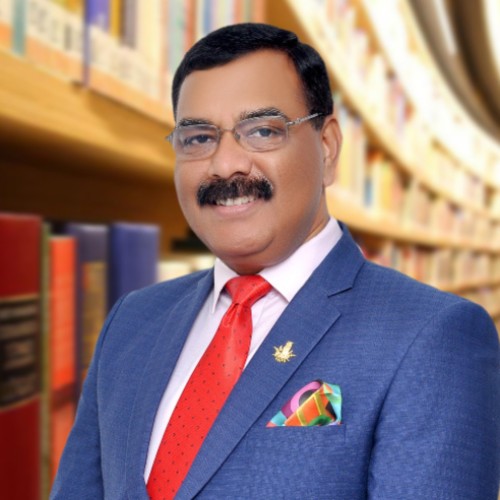 CEO and Executive Board Member
CEO
Col. Pokhriyal has a diverse professional experience of more than three decades across two continents in the fields of Project Management, Operations Management including SCM, Business Development, Procurement, UN Peacekeeping Operations and Skill Development while working in challenging environments in the Corporate Sector, United Nations and Indian Army.
He blended successfully in the Corporate Sector working towards Skill Development in Construction Industry after serving in the Army for more than three decades having been commissioned in the Corps of Engineers in Jun 1991. Prior to joining MEPSC, He was the first Head Operations of Construction Skill Development Council of India (CSDCI) for two years. He was responsible for the assessment and certification of the workers in the Construction Industry. Col Pokhriyal was instrumental in setting up the Construction SSC and laying down the initial foundation while interacting with multiple stakeholders including key officials from Central and State Governments, NSDC, NSDA, erstwhile DGE&T, large industry bodies, NGOs, research institute, manpower consultants, service providers/vendors etc.
He successfully led MEPSC to be awarded and recognised by the Golden Peacock National Training Award – 2021 and two prestigious SKOCH Awards – Silver Award and Order of Merit – India's largest Independent Awards for 2020 for its Skill Development Project.
Col. Pokhriyal is also the recipient of the Skill Leadership Awards 2020 – Gold Category in the Skill Ecosystem by Foresight Society, New Delhi.
A National Merit Scholarship recipient, he graduated from Delhi University in 1989. He obtained his B Tech (Civil) degree from College of Military Engineering, Pune in 1998 and did his Masters in Defence and Strategic Studies from Madras University in 2003. He has done numerous professional courses like Post Graduate Diploma in Senior Defence Management, Defence Services Staff College Course, Infantry Weapons course, Financial and MDP course in Defence Procurement. He has successfully tenanted numerous regimental, staff and diplomatic assignments.
Col. Pokhriyal has commanded an elite Engineer regiment of Indian Army at Rajasthan, J&K and Himachal Pradesh from 2009-2011. He has been a Director at weapons procurement wing at Army HQ managing multi-billion US Dollar programs from 2011-2013. He has been awarded Chief of Army Staff Commendation Card in 2007 and General Officer Commanding in Chief (Northern Command) Commendation Card in 2011 for meritorious services and exemplary devotion to duty in operational areas. He has been a United Nations Military Peacekeeper in Sudan from 2007 to 2008. A keen sportsman, He has played football and hockey at Delhi University, Regimental and Academy teams at various levels. An enthusiastic adventurer he has pursued parasailing, river rafting and trekking.