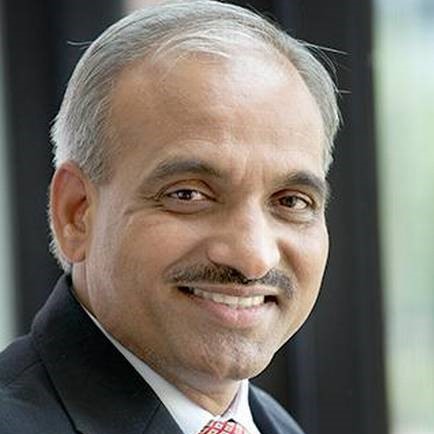 Member, MEPSC
Director, IIM Nagpur
Bhimaraya Metri, Director, IIM Nagpur is a distinguished academician, renowned teacher, researcher, an astute administrator and institution builder. An outstanding leader of management education, he has performed key leadership roles at many premier management institutes and corporate in his remarkable career. Dr. Metri is the former Director of IIM Tiruchirappalli. Under his dynamic leadership, IIM Tiruchirappalli has catapulted among the league of top business schools in India. He has also contributed immensely as Dean at L& T Institute of Project Management Vadodara, IMI New Delhi, MDI Gurgaon and leading research programs at BITS Pilani.
A renowned expert in the area of Project Management & Infrastructure, Quality Management and Supply Chain Management, he has numerous research paper and books to his credit apart from being on the editorial advisory boards of several national and international journals.
Currently, Dr. Metri is the member of Indian National Commission for Cooperation with UNESCO (INCCU), He   also serves as the Chairman, All India Board of Management Studies, AICTE, New Delhi; Chairman, WG-DEB, UGC, New Delhi; Chairman, human resources management and innovation sectional committee & Chairman, Management and Systems Division Council (MSDC) Bureau of Indian Standards (BIS), New Delhi and Chairman, AIMA Board of Studies, New Delhi.
Dr. Metri is the Visitor Nominee to IIT Delhi and IIT Jodhpur. He is also nominee of MoE, Govt of India on the Board of Governors of NITIE Mumbai & NIBM Pune. Dr. Metri is member of Board of Governors of CMDR Dharwad; NICMAR University Pune; SDMIMD Mysore; AIMA and MEPSC, New Delhi.
Dr. Metri serves as member of AICTE-Council, AICTE Executive Committee,  Appeals Committee of NAAC, Bengaluru & member AAC-National Board of Accreditation(NBA), New Delhi; Honorary Advisor to TNeGA, Ministry of IT, Govt of Tamil Nadu; member, International Advisory Council, Chanakya University, Bangaluru;  Member- National Management Committee, PMA, India; Member, Academic council, NIMSME, Hyderabad; Academic Council Member KIIT Bhubaneswar and Member, Expert Group constituted by MoE for  NEP-2020.
Dr. Metri worked as Visitor nominee & convener/member of the committee constituted for the selection of Vice Chancellors of Central universities & other central Govt. universities. He has also served earlier as a member of various national committees of higher education constituted by government and professional bodies. He served as on the panel of experts for mentoring the Institutes of Eminence (IoE), Chairman/member of several committees of AICTE, UGC, NBA, UKIERI, AIU, IGNOU, IIM Kozhikode Society, Governing Council of SACON Coimbatore under the MoEFCC, Govt. of India; UERC Uttarakhand; Principal Technical Agency (PTA)  for PMGSY projects for Punjab, Haryana and Rajasthan; IIIC, Govt. of Kerala;  member BOG of SVVV Indore; member of the committee for establishment of Online University, Govt. of Maharashtra and  has  also served on the board of Decision Sciences Institute (DSI), Houston, Texas, USA.
Dr. Metri was leader of the two Indian delegations to Bali, Indonesia for ISO/ TC 260 and to Amersfoort, Netherlands for ISO/ TC 251, for development of international standards. He was the chairman of the International Academic Review Committee for Sultan Qaboos University, Muscat Oman; Foreign expert for HEQAAC (UGC), Nepal; Member, ABMC Accreditation Panel, Osaka, Japan; Member, Eurasia-Pacific Uninet (EPU).
Dr. Metri was the first Indian elected as the Vice President, Asia Pacific Division, Decision Sciences Institute (DS]I). He was the Chief Guest for the 55th Convocation of Shivaji University, Anna University and many other engineering and management institutions in Tamil Nadu and Karnataka. He was also invited as a key Note speaker at Pan-African PMC, Cameroon and taught GMP to Mauritian Business Leaders as visiting faculty of ESSEC Business School Paris.
Dr. Metri has trained more than 200 Vice Chancellors of Central, State & Private Universities in the country. He also has trained more than 1000 Directors, Deans, Principals and HODs of leading Engineering Institutes including NITs under World Bank assisted project of MHRD-TEQIP to improve the quality of technical education in the country.
Dr. Metri is deeply involved with executive education at board, senior and middle management levels including international training with a wide range of organizations including leading organizations of government, public sector (Maharatna & Navaratna companies), private sector and foreign government bodies. He has conducted several board level and top management programs for the leading public sector organizations such as NLCIL, NUPPL, ONGC, HPCL, NRPC (CMD/Dy CMD/IAS Officers/CEs), etc. He has trained senior executives of several leading organizations including CIL,  WCL, NTPC, NHPC, PGCIL, BHEL, HCL, RBI, ONGC, IOCL, CPCL, NLCIL, ECIL, EIL, WAPCOS, NEEPCO, SJVNL, PSEB, BEL, ATAL, NAAC, JNVs, Sona Koyo, Fortis, Jindal Stainless Steel Ltd, PNB, CIDC, ABB, L&T, Nestle, Eli Lilly, EXL, Hindustan Copper Ltd, Hindustan Zinc, Sikkim Govt. Officers, Aditya Birla Group DCM Shriram, Cairn Energy, Public Enterprise, Ministry of Skill Development & Entrepreneurship, DOAE (Department of Atomic Energy) Officers, Army Officers, ITEC Officers (Ministry of External Affairs) from 30 plus countries, New Holland Fiat and Ministry of health & family welfare.
Dr. Metri has provided consultancy to various premier organizations such as L&T, Bosch, Titan, FDCM, NTPC, Army Ordinance Corps (AOC) Ministry of Defense, Delhi Transport Corporation (DTC), Railway Land Development Authority (RLDA) etc.
Globally exposed and widely travelled across four continents and 29 countries visiting B-schools and universities for executive education and internationalization initiatives. Dr. Metri has led a successful national and international Accreditation & Re-accreditation programs led a Curriculum Review Committee that undertook a major overhaul of the PGDM programs. He has been instrumental in enhancement of physical and intellectual infrastructure and increased the strength of PGDM programs for successfully positioning MDI Gurgaon, IMI Delhi and IIM Tiruchirappalli amongst the leading Business Schools of the country.
For such illustrious contributions to the society, he has been bestowed with several prestigious awards and recognitions. Dr. Metri is the only serving IIM Director to receive the country's prestigious AIMA-Kewal Nohria Award for Academic Leadership in Management Education, Distinguished Services Award by Asia Pacific Decision Sciences Institute, Top Director Award by CSR; Prerana Purshkar – Distinguished Alumnus Award, and "Top Rankers Excellence Award for Outstanding Academic Leadership" by Top Rankers Management Club, New Delhi.
Dr. Metri received his Ph.D. from IIT Bombay, Powai, Mumbai. Currently, he is the President of ISDSI-Global and member of Institute of Supply Management (ISM) USA