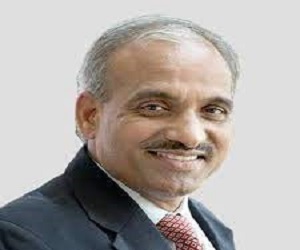 Member, MEPSC
Director, IIM Nagpur
Bhimaraya Metri is currently the Director at IIM Nagpur. Prior to this, he was director at IIM Tiruchirappalli. He was also Dean L& T Institute of Project Management, Vadodara, India. Prior to this, he was Dean (Academics & Alumni Relations) & Professor at International Management Institute (IMI) New Delhi. He has held several senior leadership positions: Chairman (PGPM), Dean (Academics), Dean (Graduate Programmes) at MDI Gurgaon. During academic Year (2011-12), Dr. Metri was Dean & Professor at SSBS (University of Strahclyde), Dr. Metri also worked at BITS Pilani. He was in-charge PhD Programme for about 3 years at BITS Pilani. Dr. Metri has published more than 100 papers in international, national journals & conference proceedings. Dr. Metri is on the editorial board of national & international journals. Worked as a member of various national level Committees of Higher Technical Education and industry. Trained more than 100 Vice Chancellors of state and central universities and more than1000 Deans/Directors/Principals & HODs of Technical Institutions including NITs under TEQIP. Designed and directed large number of MDPs for senior and top management professionals in government, public sector and private sector organizations.
Specialties: Management of Quality, Supply Chain Management, Service Management and Project Management.
Currently, Dr. Metri is member of Decision Sciences Institute (DSI), Houston, Texas, USA.