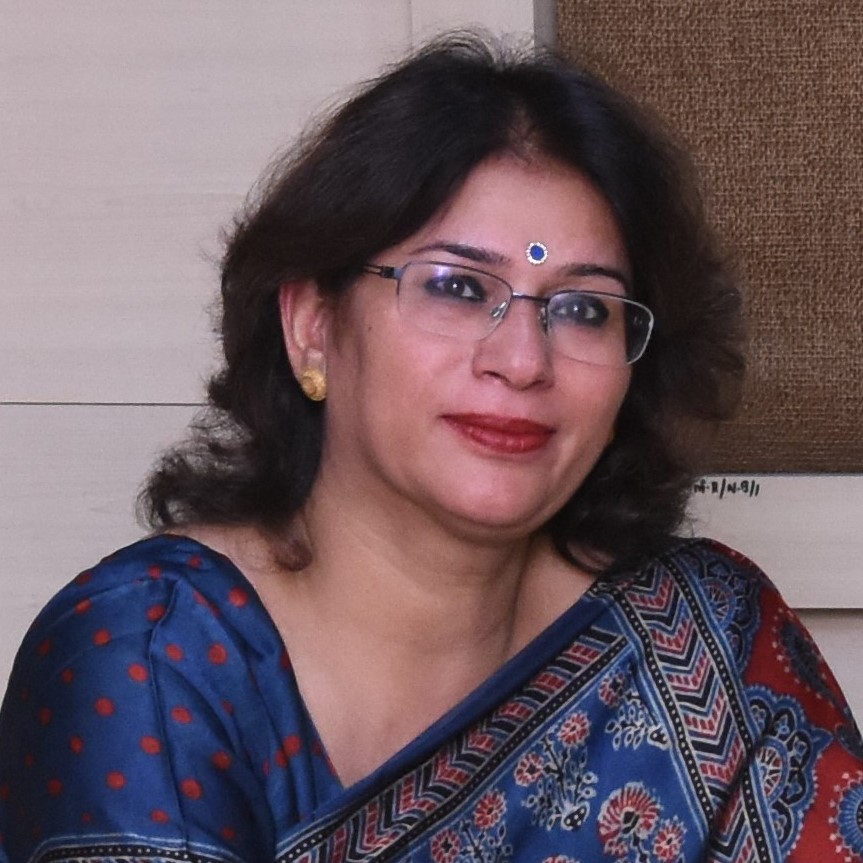 Member, MEPSC
Professor of Marketing & Former Director - K J Somaiya Institute of Management
Monica Khanna, B.Tech, MMS, Ph.D, UGC (NET), Professor of Marketing & Former Director at K J Somaiya Institute of Management, Somaiya Vidyavihar University, Mumbai. With 31 years of work experience that includes  27 years in Academia and 4 years Industry experience in Engineering & Industrial Automation with Siemens Ltd, Mumbai.
As an academic leader and administrator at K J Somaiya Institute of Management from April 2015 to Nov 2022, the focus was on building quality in management education by leading the Institute to achieve the globally coveted AACSB international accreditation in May 2022, NBA accreditations, ISO 9001:2015 Bureau Veritas Certification and Re-certification, International Collaborations – leading to enhanced Institute reputation and rankings. Have focused on building technology led pedagogy like the Bloomberg Lab, Media Analytics Lab and Coursera for Campus along with several e databases, creation of 30 + experiential learning platforms for students and faculty to enable them to engage in multi disciplinary teams in their areas of interest, and develop their full potential as future managers and leaders, development of a holistic self management programme and guide book, launching niche MBA programmes like the MBA Healthcare (June 2018), MBA Sports (June 2020), MBA Human Resources (June 2020) and MBA Data Science and Analytics (June 2021), creation of Business Analytics Dept (June 2020), Case Research Centre (Nov 2021), tie-up with CMT New York for their CMT certification programme for students and faculty. The MBA 2022 batch was launched with 5 major and 10+ minor specializations to help students plan their academic learning journeys and career.
Presented papers at national and international conferences, publications in top ABDC category journals like Journal of Business Research, Journal of Strategic Marketing, Journal of Promotion Management, Journal of International Consumer Marketing, Journal of Marketing for Higher Education, Business Perspectives and Research, part of British Council funded research projects in the area of Sustainability and Circular Economy, involved with Executive training and Consultancy assignments. Have won awards for best research paper jointly with my PhD student at MICA Ahmedabad, awards for case development from Aditya V Birla India Centre at the London Business School, Best Teacher from Bombay Management Association and many other recognitions. Visiting faculty at  National and International Universities, Member of Exec Council of All India Management Association (AIMA) and Member – Board of Management & Entrepreneurship and Professional Skills Council, New Delhi. Have successfully guided PhD students from BIT Mesra and University of Mumbai, now few students are registered under my Guideship at the Somaiya Vidyavihar University.
I have the capability of leading teams for change and culture transformation and specifically endeavour to close the gap between Industry 4.0 and Academia.