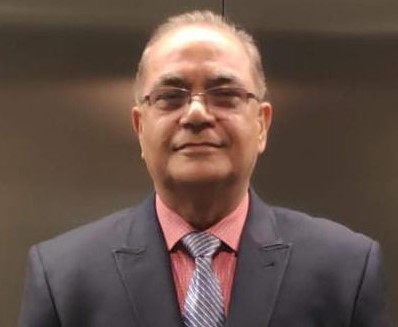 Member, MEPSC
Senior Vice President, CISS Service Ltd.
Dr Rajkumar Tyagi is working as Senior Vice President of CISS Service Ltd, Director of CISS Academy of Skill Human Development Pvt Ltd. He holds the position of Chairman of Education & Training & National Vice President in  CAPSI (Central Association of Private Security Industry) . He is also Asia Governor and Director of World Association of Detectives. He is serving the security industry for last 22 years. Prior to that he served the Indian Air Force for 20 years as a Ground Training Instructor.
 Perused PG Diploma from Bhavans Institute of Management , LLB Karnataka University Dharwad & Doctorate from Indian School of Business Management.
 Dr Tyagi has been a visiting faculty at Rashtriya Rakhsa University (RRU) and has been instrumental in aligning some of the goals of the University with CAPSI, Security Association of Gujarat and CISS Academy. He has also conducted lectures at National Forensic Science University for training of security contingent of ONGC.
 Dr Tyagi brings a vast experience of operations and training in security industry. He has been closely associated with the skilling projects and has been the guiding force in CISS Academy which has trained thousands of security personnel under various government/ non-government schemes.
 For his outstanding roles in the security industry and skilling he has been recognized and awarded by industry bodies like CAPSI and IISSM.