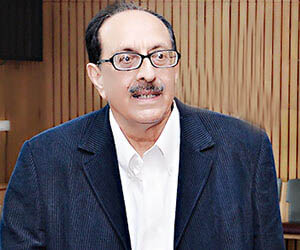 Dr. Sunil Abrol
Executive Board Member, MEPSC
President - Institute For Consultancy And Productivity Research
Dr. Sunil Abrol is the Director of the Board of World Confederation of Productivity Science (WCPS) and Vice President of the World Academy of Productivity Science (WAPS) since 2005. He is President of the Institute for Consultancy and Productivity Research, India, since 2010.  Dr. Abrol obtained a Ph.D. degree in Organizational Psychology from the University of Delhi, and a Ph.D. degree in International Business from the Indian Institute of Foreign Trade, New Delhi, India. He is a Certified Trainer by Auckland College of Education, New Zealand, and a Certified Management Consultant by International Council of Management Consultants Institutes, U.S.A.
Dr. Abrol worked for three decades in the Power and Telecom sectors in management support functions; He was responsible for developing innovative management practices, including creating an Indian model for R&D management. For 5 years, Dr. Abrol worked as Director-General, Consultancy Development Centre of Ministry of Science and Technology, Government of India, where he was involved in policy development, consultancy projects, education, training, and publications till his superannuation in 2011.
Since 2011, he has been involved in multiple projects in skills development, including setting up a Sector Skills Council, Implementation of Apprenticeship, RPL, and Assessment of skills and training.
Dr. Abrol has held the position of Chairman/President/Director in various international professional organizations, including IFTDO, AHRD, ISTD, IMCI, and DMA. He has authored three books and contributed papers/chapters in numerous books and journals and published many research and consultancy reports.