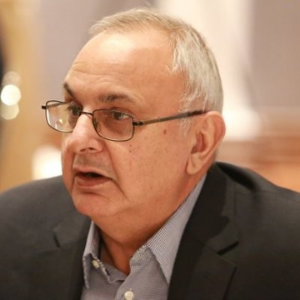 Chairman, MEPSC Training NOS Committee; CEO & Director-Alphabet Teletec (P) Ltd; Advisor-QCI; Former Director-INATAD
Major General N K Dhir is an Engineer, a textile technologist and an M. Tech in systems and management from IIT Delhi. He has had three years of research experience in the field of "Organizational Effectiveness" at IIT New Delhi.
An alumnus of National Defence Academy Khadakvasla, he was commissioned in the Corps of Engineers of Indian Army in Dec.1965. He saw action in SHAKARGARH sector in INDO – PAK war of 1971.
He was selected for Quality Assurance assignment in Defence, where he made his mark and served in various key appointments. He is a member of the BIS Committee on Quality Management Systems and has represented India at the ISO meeting held at Bucharest (Romania) in 2003 and at Beijing (China) in 2011. He is the convener for the panel constituted for the formulation of an Indian Standard on QMS – Requirements for Service Quality by Public Service Organizations, IS – 15700;2005. National Accreditation Board for Education & Training (NABET) a constituent of Quality Council of India (QCI) has appointed him as Assessor, Counselor and Trainer for quality in education, training, including vocational training and various Management related courses.
He was Director, Defence Institute of Quality Assurance, Bangalore, and later Director (Policy, Planning and Training) at the HQ DGQA. He is the founder Director of National Academy for Training and Development (NATAD) – an institution under the aegis of Indian Society for Training & Development (ISTD). He is the Programme Director for the "Certified Trainers" for NATAD. He is a qualified Master Trainer certified by the Scottish Qualification Authority (SQA), Glasgow.
He was a member of the Board of Studies of Punjab Technical University for their B Tech Industrial Engineering Course with specialization in Entrepreneurship & TQM and later Programmed Director at NCR. He is a visiting faculty at IP University, Delhi for MBA Course and IIT Delhi for the Entrepreneurship programme.
He is an acknowledged trainer having conducted numerous workshops/programs on subjects as diverse as "Quality Management" to "Operational Excellence" to "Developing Winning Edge for Leaders" to 'Train the Trainer' to "Emotional Intelligence for Organizational Excellence" among others, which are highly sought after. He also conducted a Pre-Conference workshop at 33rd IFTDO World Conference. He is a regular speaker at the various national and international events.
He is a speaker at Lal Bahadur Shastri National Academy for Administration Mussourie and College of Defence Management, Secunderabad. He was awarded "Kanpur Ratna" by Conference of Intellectuals for his outstanding contributions. He has been regularly conducting in-house training programmes for various public, private sector organizations and institutions in India and Nepal. He is a past National Champion in Yachting and holds a blue in gliding from College of Military Engineering, Pune. Presently, he is the Director & CEO Alphabet Teletec (P) Ltd, a coy in the business of corporate training and consultancy.