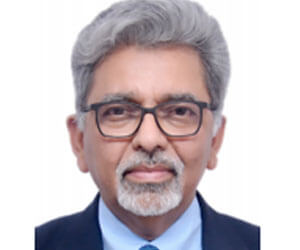 Former General Manager, NTPC; Regional Manager (South Asia) World Energy Council; Secretary General (SAFEE) Director, Sanatan Infra. Pvt. Ltd; Advisor, Climate Connect
Mr. J.K.Mehta is a versatile, and achievements driven Electrical Engineering Graduate, from the National Institute of Technology, Allahabad, India with rich experience of Projects. He also specializes in Fast track Power Project execution in the Power sector, having served India's leading and largest power generation organization NTPC Ltd. for 34 +YEARS, holding various important positions.
At present Mr. Mehta is the Regional Manager (South Asia) for World Energy Council a global NGO headquartered in London U.K and with a presence in 96 countries worldwide. He also the Secretary-General of South Asia Forum for Energy Efficiency, working on promoting energy conservation, energy equity and efficiency in the South Asia Region. His other responsibilities include as Director of Sanatan Infratech Pvt Ltd and Advisor to ClimateConnect U.K, and founder of "Society for Happiness".
He is a globally acknowledged energy expert and adviser to World Energy Council studies programme. His important assignments include Interaction with experts and policymakers, all along the value chain in the energy sector, received positive acknowledgement from Minister of State for Power for his contribution while working in the Office of the Minister. Mr. Mehta has worked in London and traveled to more than 25 countries worldwide for participation in International Conference, Exhibitions and meetings as a knowledge expert for sharing his experience as a Panelist / Speaker. Mr.Mehta is a Fellow of the Institution of Engineers (India), a certified Director of Institute of Directors and a REIKI Master Healer and follower of Art of Living.