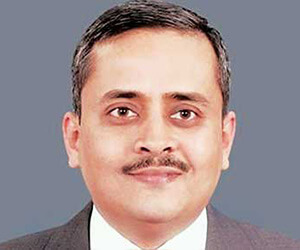 Mr. Jayant Krishna
Director, MEPSC
Executive Director, Public Policy Wadhwani Foundation
Jayant Krishna is the former ED & COO of the National Skill Development Corporation (NSDC). He is on secondment to NSDC from Tata Consultancy Services (TCS). His industry experience spans more than 29 years, covering general management, consulting, delivery management, corporate strategy, HR, sales, project management and information systems.
He has been actively associated with India's skill development sector. Jayant championed the cause of apprenticeship reforms in India, playing a pivotal role in the shaping of the Apprentices (Amendment) Act, 2014. He has been Chairman of the Special Task Force on Apprenticeship Curriculum Rationalization of the Ministry of Skill Development and Entrepreneurship (MSDE), Government of India. He is also a Member of MSDE's Working Group on the implementation of apprenticeship reforms and Special Task Force on the Optimization of Sector Skill Councils.
Jayant leads the Confederation of Indian Industry (CII)'s Task Force on Apprenticeship Reforms, co-chairs its Northern Regional Committee on Skills, Education and Entrepreneurship Development and serves on its National Committee on Skill Development. He has also been involved in the evolution of the National Skills Qualification Framework (NSQF), as well as in the formulation of India's 12th Five Year Plan with respect to the skills ecosystem. He has also been Co-Convenor of the erstwhile Planning Commission's Task Force on Employability Issues in Higher Education.
He was awarded the Chevening Scholarship by the British Government to study management at the University of Leeds and was amongst the 12 Indians in the potential leadership track chosen by the British Council after a nationwide search. A fellow of the All India Management Association (AIMA) and the Computer Society of India (CSI), he has served as an Adjunct Professor at the Indian Institute of Technology (IIT), Kanpur, as well as on the Board of Governors and Board of Studies of reputed technical institutions.