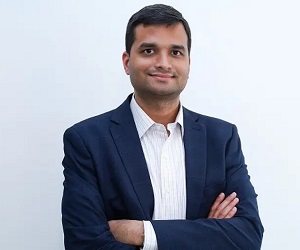 Member, MEPSC
Co-founder & Director DcodeAI and Director AgnitioBot AI
BrightCHAMPS, a live-learning edtech platform, has appointed Kartik Sharma, founder of DcodeAI, as director of curriculum and learning experiences. In this role, he has been tasked with upgrading and augmenting the curriculum across all four verticals—technology skills, robotics (STEM), financial literacy and communication skills. He will also build the AI learning vertical for the company.
SHARMA HAS OVER 15 years of experience in AI and machine learning that he has leveraged to build technology products and drive product teams. In the past, he has worked with organisations across the globe, including Nestle, Deloitte, Hitachi, Bharti Airtel, ITC, MTN, Vimpelcom, Dialog (Axiata Group) and Macquarie Bank.
He also has previous experience working with policy-level educational initiatives and is a mentor with Atal Innovation Mission for the Government of India, and has been a guest lecturer/mentor in various academic and global training institutes. He has also done an AI maturity assessment for Dubai Electricity and Water Authority (DEWA) in UAE.