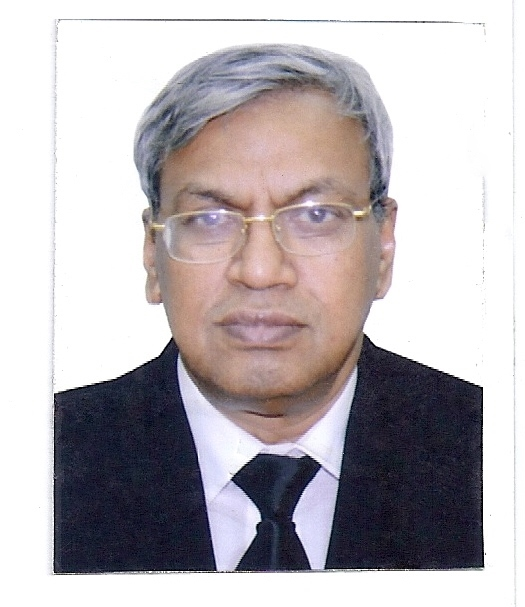 Member, MEPSC
Chief Security Commissioner, Delhi Metro Rail Corporation (DMRC)
Mr. Upadhye has expertise  in  the  following  fields:-  (1) Traffic  Management (2) Police Telecommunication (3) Information Technology (Design Development and Implementation  of Computer-Based Management, Information  System) (4) Has applied knowledge in the field of Behavioral Sciences in Police Work and  Human Resource Development (5) Civil Defence and Disaster Management (6) Sports Management (7) Motor Fleet Management
Modernized Police Control Room in Delhi for ASIAN Games 1982 as ACP Control Room in 1982  and again modernized the same in 1994  as DCP  / PCR. Member of the NIC team for the development of  GIS-based maps for public utilities in Delhi. Modernized  Traffic  Management in  Delhi by introducing a computer-based real-time Area Traffic Control System (ATC) for the New Delhi area in 1999.
Implemented Repeater Based VHF communication system in the hilly terrain of  Arunachal  Pradesh and also,  modernized  Police  Telecommunication in the State.
Handled Law & Order problems effectively while posted as DCP / North and there was no communal riot in hypersensitive  North  District in  Delhi and there was no student agitation in  Delhi  University  Campus and no problem in Tees Hazari  Court.  Received excellent  co-operation  from  members of the public  in community Policing projects
As DCP/Crime & Railways led the force from the front and organized dare-devil operations against Pak militants, desperate criminals and professional gangsters involved in kidnapping for ransom. Worked out  Phoolan  Devi and Shivani  Bhatnagar murder cases wherein  Shri  R.K. Sharma IPS,  IGP  Haryana has been convicted.  Was involved in the security of  Metro  Rail being  DCP  / Railways during the commissioning of Tees Hazari – Shahdara DMRC line in 2002.
AS DIGP, Western Range, Arunachal Pradesh handled Law & Order effectively  and   took an active  part  in  operations  against  gangsters operating  in
Lower  Subansiri,  Kurung  Kurrney, and  Papum Pare districts.  As DIGP (Intelligence)  conducted operations against NSCN  K/ NSCN  IM in border areas of   Arunachal   Pradesh with   Myanmar unearthed civil supplies scam by bureaucrats/politicians of  Arunachal  Pradesh having a magnitude of over  500 crores wherein Ex-CM has been arrested recently.
As Add. C.P. Traffic prepared Action Plan for CWG-2010  and actively participated in meetings/contributed to finalizing the traffic circulation plans for various venues. Conceptualized preparation of the plan for modernization of traffic infrastructure (Modern Traffic Management system for Delhi and  Traffic & communication Network for National Capital Region)i.e. Implementation of ITS Projects in Delhi for proposed CWG-2010  and submitted the same to MHA/GOI.
Implemented pilot project,  CIPA  (Common  Integrated Police  Application) for police station computerization for Delhi Police.  Member of the core group nominated by MHA to oversee implementation of CIPA in India and to coordinate software development for networking of police stations databases.
As DDG / JDG has taken initiative in welfare measures and reorganization of HC set-up including recruitment and training of 5000  general duly and skilled category home guards. As  DD/JD Civil Defence Delhi, was instrumental in revamping   & restructuring of  CD set up of Delhi Civil Defence & coordinator for ambitious all India project of  MHA GOI on the utilization of Civil Defence in Community Oriented Policing Service (COPS) for DG CD MHA. Designed & implemented training modules for master trainers and volunteers, developed excellent infrastructure for training at  Delhi  HG  & Civil  Defence  HQs.  Nodal officer of Govt of NCT Delhi for the training of Private Security Guards under  PSRA.
After retirement, he worked as Venue  Administrator for Boxing at  Talkatora Indoor Stadium & Road events at Sansad Marg. Earlier was associated with OC CWG as convener of the transport and member of the volunteer Subcommittees. Developed  Plan for spectator movement by METRO & Public transport system which was approved by OC CWG and GNCT Delhi which was successfully implemented during CWG 2010.
Working as Chief Security Commissioner in Delhi Metro Rail Corporation Ltd. since  February'11 and responsible for the Security of the  Metro Network in Delhi and NCR Region.