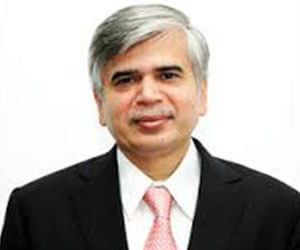 Director, MEPSC
Board Member, KPMG Dubai & Former CEO, KPMG India
Richard is the former Chief Executive Officer of KPMG in India. Since joining KPMG in India in 2004, he has spearheaded the firm in various capacities. With more than 30 years of experience in professional services, he is admired for his clinical approach toward corporate governance, enterprise risk management, internal controls and business processes, across multiple domains.
Richard is presently a Board Member of KPMG Dubai. He is a member of the All India Management Association (AIMA) Board of Governors of the Management and Entrepreneurship and Professional Skills Council (MEPSC). Further, he is also a member of the Advisory Committee Board of Smile Train India (STI).
Earlier, he was a board member of the AIESEC and was elected as the Vice-Chair of the National Executive Board of American Chamber of Commerce in India (AmCham India). Richard was also the current Chairman of Enactus India and a Board member of Enactus Worldwide, a non-profit organization focused on driving youth leadership.
Richard is affiliated with leading business enterprises, domestic and worldwide, and is also an active member of diverse industry associations and trade bodies. He was a member of the advisory group for the HSBC Skills for Life Programme and the CII National Council member. He is also the Co-Chairman, CII NR Special Task Force on Manufacturing and Make in India initiative.
An eloquent and powerful orator, Richard has traveled extensively around the globe and is a respected voice on a range of social and economic issues.