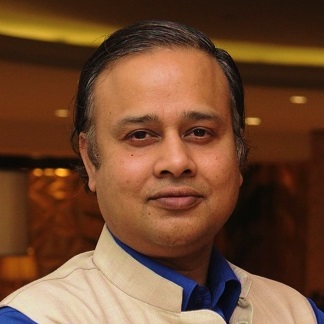 Mr. Sanjeeva Shivesh
Founder and CEO -The Entrepreneurship School
Sanjeeva is Chief Executive Officer at The Entrepreneurship School and a faculty member of Entrepreneurship, Innovation and Design Thinking at The Entrepreneurship School. He has 25+ years of experience in Management Consultancy, Strategy Development, Innovation, and New Products/Services, Start-up Business Launch, Public-Private Partnership, Finance, Logistics Planning, Procurement and Project Management with Private Sector, Public Sector and MNCs.
A resourceful and entrepreneurial leader with a strong ability to lead/work with multi-disciplinary teams, build lasting relationships and manage stakeholder expectations. He has successfully worked with C-level executives on strategic projects addressing revenue growth, cost control, operational efficiency, and managing change across India, UK, EU, and Singapore.
Sanjeeva has proven expertise in Start-up / Scale-up, Innovation, Business Expansion, Business Structuring, Strategic Analysis, Market Analysis, Financial Modelling / Analysis and Partner Selection. Responsible for venture development as well as delivery of projects within his domain competence i.e. market development, customer acquisition, brand development, financial management and analysis, business model design, commercialisation, Project Development Public-Private Partnerships / Joint Ventures in Infrastructure sphere, mentoring start-ups etc.
He has an MBA degree from Cranfield School of Management, UK and B. Tech (Civil Engg.) Indian Institute of Technology, Delhi, India. He has worked with The Entrepreneurship School, Smart Wave Education, Indian Railways, Booz & Co (London) and Fire Capital Fund.