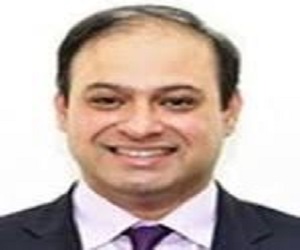 Member, MEPSC
MD, Nicco Engineering Services Limited
Mr Kaul is the Managing Director of Nicco Engineering Services Limited and a Director of Nicco Corporation Limited, part of the Nicco group of companies which has activities in cable manufacturing, theme parks and specialty industrial maintenance services.
He grew up in Kolkata and went to St. Xaviers School. After completing school he left for the United States where he received his Bachelor of Arts, Summa Cum Laude, from the College of Woosterwith majors in Economics and Computer Science and a minor in Mathematics. Following that he attended Princeton University where he received his MSE in Operations Research & Financial Engineering.Based on his academic record he has been inducted into Phi Beta Kappa, America's oldest academic honor society and into Omicron Delta Epsillon, the International Economics Honour Society. While at Princeton he also taught as a graduate instructor and did research which has been published in The Journal of Alternative Investments.
Mr Kaul worked for over 4 years in New York at Bank of America's, Capital Markets Group, rising to be a Vice President of Fixed-Income trading before leaving to join the Nicco Group in Kolkata. He is the President of Indian Chamber of Commerce for the year 2015-16.