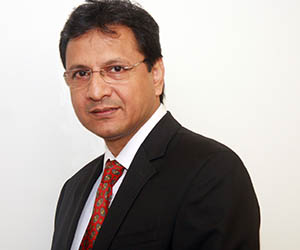 Head, Operational Effectiveness and Head of Business Unit at Zoetis India
Shyam Paliwal currently is Head of Operational Effectiveness with additional responsibility as Head of Business Unit at Zoetis India. Zoetis, formerly Pfizer Animal Health is a global animal health biopharmaceutical company.
Shyam's previous management experience has been in Pfizer Pharmaceuticals in marketing and Sales, learning and development, project management and strategic capability building in team Leaders.
Shyam has received recognition for outstanding contribution in leading and shaping ROI driven training with HR partners, Competency-based assessments, and driving targeted development goals and change management projects leading to business growth and organizational competitiveness in a global context.
Shyam is a Certified Coach with global certifications in leadership & competency development. He is a trained performance consultant, a yellow belt trainer and a certified ROI practitioner in the training and development space.
With 28 years of experience in various capacities and having been involved in training projects across Asia Pacific region, Shyam has a wide perspective of the evolving global trends in the Training and Development space and is often invited in industry forums, management development and train the trainer programs as a guest speaker.