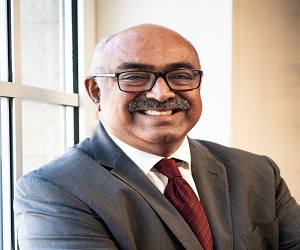 Director, MEPSC
Director - Aviation Academy, Air India Ltd
Sunil Bhaskaran is the Director Air India Aviation Academy. He is the Co-Chair, CII National Committee on Civil Aviation and also holds various positions as Director and Distinguished invitees at various committees/prestigious institutions.
Sunil has been a Tata veteran with a career spanning over 35 years with the Tata Group. He has been the Vice President of Corporate Services at Tata Steel, the Executive in-charge of Tata Steel Global Wires Business and the Principal Executive Officer, Vice President and Corporate Quality Head at Tata International.
Other than being a business leader, Sunil has provided leadership in the areas of CSR, Sustainability, Sports, Tata Relief and Municipal Services at Jamshedpur.
Sunil has completed his Engineering from IIT, Delhi and MBA from IIM, Calcutta.
He is passionate about Music, Football, Golf and Cooking.