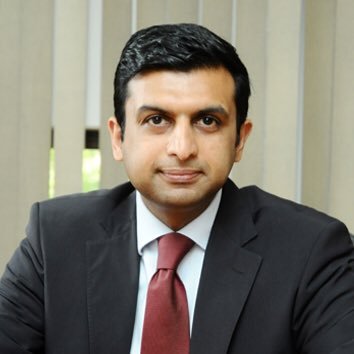 Member, MEPSC
Managing Director, Transport Corporation of India (TCI)
Mr. Vineet Agarwal is the Managing Director of TCI and the Chairman of Transystem Logistics International Pvt. Ltd. (A JV of TCI & Mitsui & Co., Japan). He graduated from Carnegie Mellon University and the Owner President Management Program from Harvard Business School. He joined TCI in 1996 as the Executive Director and has held various finance and management roles within the Company.
Under his leadership, TCI has adapted to new technologies and work systems to grow from strength to strength. He has been active in transforming the organization towards value-added services in the area of supply chain management and multimodal logistics. Mr. Agarwal has played a pivotal role in orienting TCI to move from being a mere trucking company to evolve itself as one of India's foremost integrated supply chain solutions providers.
He is currently serving as the Sr. Vice President of ASSOCHAM, a leading Chamber of Commerce in India. He is also the founding National President of the Young Leaders Council (YLC) at the All India Management Association (AIMA). He has served as an elected director on the Young President Organization's (YPO) international board and has been involved with many other leading institutions and industry forums. He is also actively involved in the initiatives of TCI Foundation, which focuses on Health Services, Education, Community, and Sports Development.