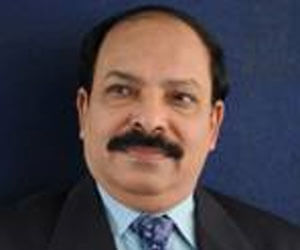 VP-Jaipuria Group of Management Institute, Former GM HR, ONGC
Mr YPS Kanwar, is presently, Vice President – MD at Jaipuria Group of Management institutions, NOIDA. Earlier, having over 30 years rich experience in Oil & Gas, Textile, Paper, Yarns and Education Industry as Chief People Officer/Head HR/ Head HR Initiatives in ONGC /Trident limited/Nirma University. Rejuvenated Strategic HR, Administration, L & D, IR, Performance Management Systems, Talent Mgmt, OD, Workforce Engagement to deliver world class products and services.
Headed HR with Professionalism, Positivism and Open minded attributes to galvanize employees in working synergistically towards organisation goals. Pioneer HR initiative leader, led several path breaking initiatives in large enterprise including ADC/ PMS/ Coaching & Mentoring/ HRD Audit/ Engagement Studies/Business Games & applied them innovatively to create lasting impact in large organisations. Out of box thinking to analyze business challenges and opportunities, deploy robust HR processes and systems for improvement, appraise performance matrix versus objectives and recommend career progression have been other achievements.
Associated as nodal centre for several business consulting assignments with top global consultants – E&Y, Hay, Hewitt, Mercer, Thomas, Grow Talent, TVRLS etc. to create value in ONGC and Trident limited. Led the Talent need study in the Petroleum sector, including the Public, Private sectors and the MNCs on behalf of the Ministry of Petroleum and Natural Gas as its convenor. Professionally qualified MBA, Gold Medallist from MDI, Gurgaon and scholarship holder throughout academic education. Trained in Advanced Management Programme (IIM, Bangalore) and long duration Global Managers Programme (IIM, Kolkata) and travelled to over 30 nations globally. Conceptualised, designed and executed International training programmes for ONGC, which continues even after more than a decade.
Regular visiting faculty at MDI Gurgaon, IMT Ghaziabad, IMI New Delhi etc. on tropical HR & OB issues. Conducted over hundred workshops on Business & Social Graces, Soft skills, Interviewing and Interview Skills, Creating Impactful first Impressions etc. Also Honorary National General Secretary, NIPM, the leading body of HR Professionals (2010-12) and in the Central Executive for over a decade. Life member of NIPM, AIMA, NHRDN, ISTD, SHRM.
Awarded Prime Ministers Gold Medal & Author of several published articles/research papers (IT & ITES Sectors), widely travelled & synergies Industry-Academia. Accredited in psychometric tools like MBTI, FIROB, PPA and TST – Thomas Profiling etc. Key speaker in several National & International forums including, IPM HR Conference, Sri Lanka 2012, HR Summit 2011, Singapore, HR Conference Hong Kong 2011, Asia Pacific HR Congress, February 2010, Bangkok. Awarded the prestigious Bharat Vikas Award, 2001