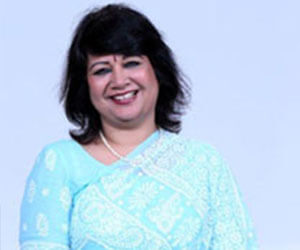 Director and Executive Board Member, MEPSC
Director General, All India Management Association
AIMA is a non-lobbying organization, working closely with Industry, Government, Academia and students to further the cause of the management profession in India. AIMA makes a salutary contribution to management learning and practice in the country by offering various services in the areas of testing, distance education, research, publications and management development programs. AIMA is also represented on the Boards of India's premier Business Institutions. With a broad base of 63 Local Management Associations and 30,000 members, AIMA has contributed immensely to the enhancement of management capability in the country over the last five decades.
Rekha took charge of AIMA in June 2008. She has since established AIMA as the preferred platform for discussions and debates on management and strategy issues concerning the Indian management fraternity.
She has deepened AIMA's relationship with the Government of India and India Inc and raised the organization's public profile. AIMA now attracts India's top industry leaders and policymakers on its platform.
Rekha is on the Board of Sun Pharmaceutical Industries, the world's fifth-largest specialty generic pharmaceutical company and India's top pharmaceutical company, with revenue of over US $ 4.5 billion and a presence in over 150 countries, as an Independent Director. She is on the Board of Sun Pharma Laboratories Ltd and also an Independent Director on the Board of CESC, one of India's leading power generation and distribution companies and the flagship company in the RP-Sanjiv Goenka Group
She also serves on the Executive Council of the National Board of Accreditation, which is mandated to facilitate quality in technical education syllabi in India.
She is a member of the Advisory Board of Switzerland based St Gallen Foundation think tank, Leaders of Tomorrow-Knowledge Pool.
Prior to joining AIMA, Rekha worked with India's premier industry organization, the Confederation of Indian Industry (CII) for over 17 years. There she led the initiative to create high-profile international events to promote India's economic interests. She established CII's Special Events Division, which conducted the 'India Everywhere' campaign at Davos and 'India@60' campaign in New York and many other mega-events in India and overseas. She organized 'Made in India' exhibitions in 12 countries and also the Delhi-based mega industrial shows, Auto Expo and Def Expo.
Rekha started her career at the Centre for Development of Telematics (C-Dot) in 1985 and worked at UDI, India's first yellow pages publisher, before joining CII.
She graduated in English Literature from St Stephens College, Delhi, and has a post-graduate diploma in Advertising and Marketing.