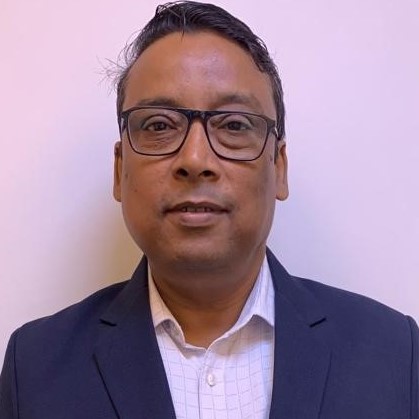 Head-Business Development
Sr. Head – Business Development & Apprenticeship
A dynamic professional, a seasoned leader and a learner at heart, Mr. Santosh Saha has more than two decades of diverse professional experience in Govt. and Institutional – Sales & Operations, Business Development, Customer Relationship, Project Management and Channel Management. He has been associated with several organizations in the education domain being instrumental in driving business plans for the Government of India's Skill Development and Entrepreneurship Programs.
A certified Project Management(PMP), Asset Management(ITIL) Professional and a trained Consultant under the National Accreditation Board of Education & Training (NABET). He has developed a strong acumen in Govt Liaison and relationships with various Central Ministries and State Govt. departments. He has significantly contributed towards creating Service Delivery Policies and unique Entrepreneurship Models. During his tenure as with renowned Publishing house, he has established Digital Products in 3 Central and 2 State Universities, 3 IIMs and all NITs in Eastern region.
He has been conferred with various accolades as "Leader of the year", "Star Performer" and "Unstoppable" by the leading Industries in the education space for his dedication towards his passion for building long-term relationships and healthy work ethics.
He is serving as the Advisory Member of the Expert Committee of Indian Chamber of Commerce (ICC) in Higher Education and also associated with Central Board of Secondary Education (CBSE) as a Member of the Course Committee of 'Marketing & Sales'. He has participated in various State and National Level Conferences and Webinars as a Speaker and Moderator. During his career span of last 25 years, he served at NIIT Limited, Pearson Education India and a NSDC funded partner company.
He is currently heading the Business Development domain at Management & Entrepreneurship and Professional Skills Council (MEPSC), working towards the Skill India Mission and strengthening Vocational Education in the Universities and Colleges.